In the world of large format printing, our sales team is often approached with projects that are so amazing that they can't help but take them on. When our sales executives work so hard to successfully execute these projects, we can't help but to share their experiences.
Susan, our director of business development, was contacted by Wrangler to work on the graphics for their Cowboy Christmas retail expo at the National Finals Rodeo. With her prior success in retail graphics executions, Susan knew that she could bring so much to the table.
Wrangler was seeking maximum exposure for their Cowboy Christmas, a retail shopping experience, that took place during the rodeo – they knew that they needed large eye-catching graphics that were sure to appeal to customers. Knowing about our experience with tension fabric products, the Wrangler team onboarded Susan to help their graphic designs dreams come to life.
A large suspended rectangular aluminum hardware sign, complete with tension fabric graphics, hung from the ceiling. The 36 foot by 24 foot sign had a dynamic impact on all visitors as they approached the Wrangler Cowboy Christmas retail expo area. The outer area of their booth was adorned with fabric graphics that brilliantly displayed their "throwback" designs for the event. The Fan Fest area, where visitors could participate in a life-size dice game, was completed with fabric walls that distinguished the perimeter for their space. After the closing events, the elements were removed, crated and will be ready for next year.
Guests, rodeo participants and other retailers at the event commented on the booth and the impact of the graphic elements. For Susan, the opportunity to "ink outside of the box" and the time spent with Wrangler during the design and implementation of the project was a terrific experience. It doesn't hurt that she was named a front row VIP and got to experience the thrill from one of the best seats in the house.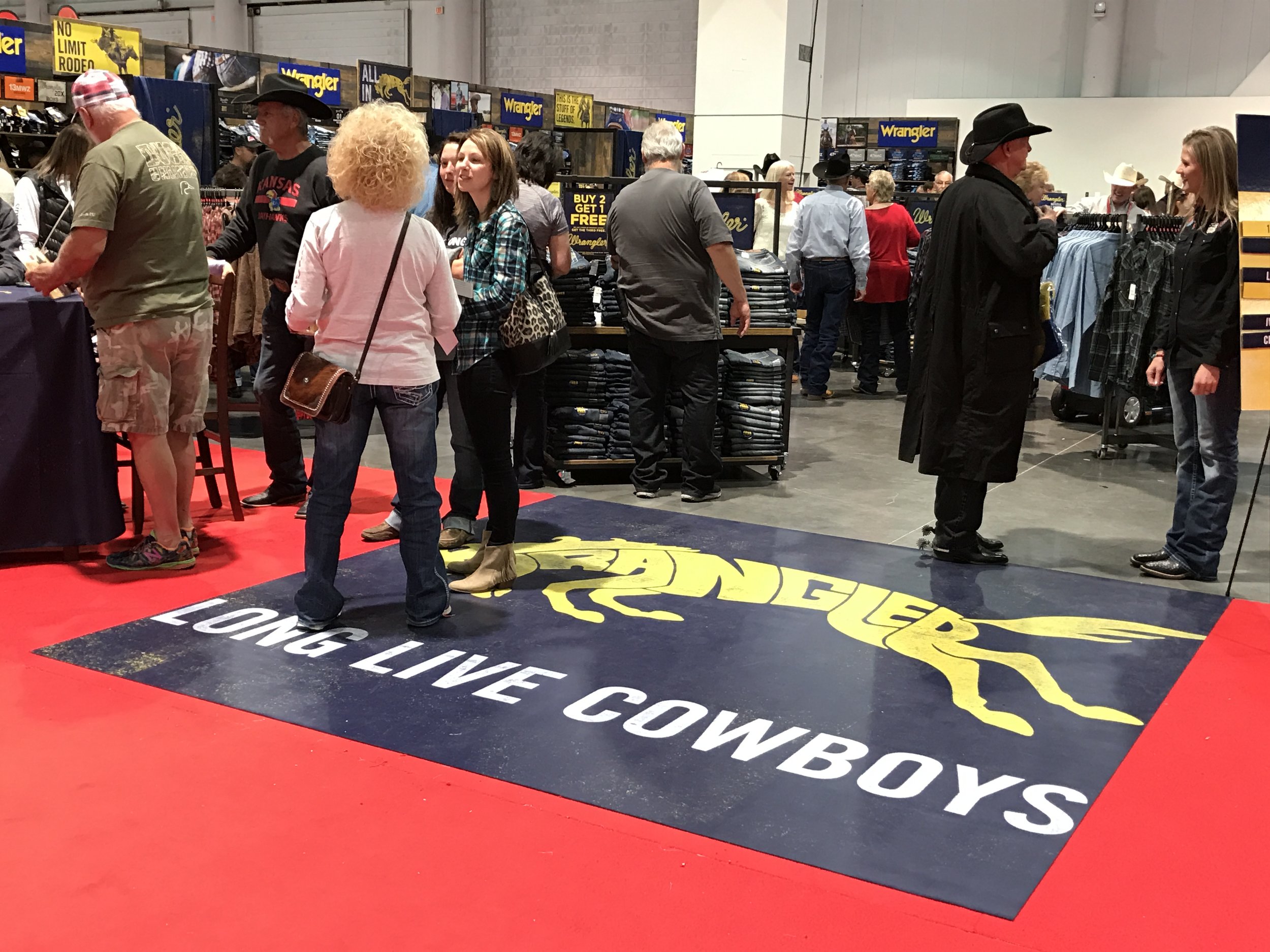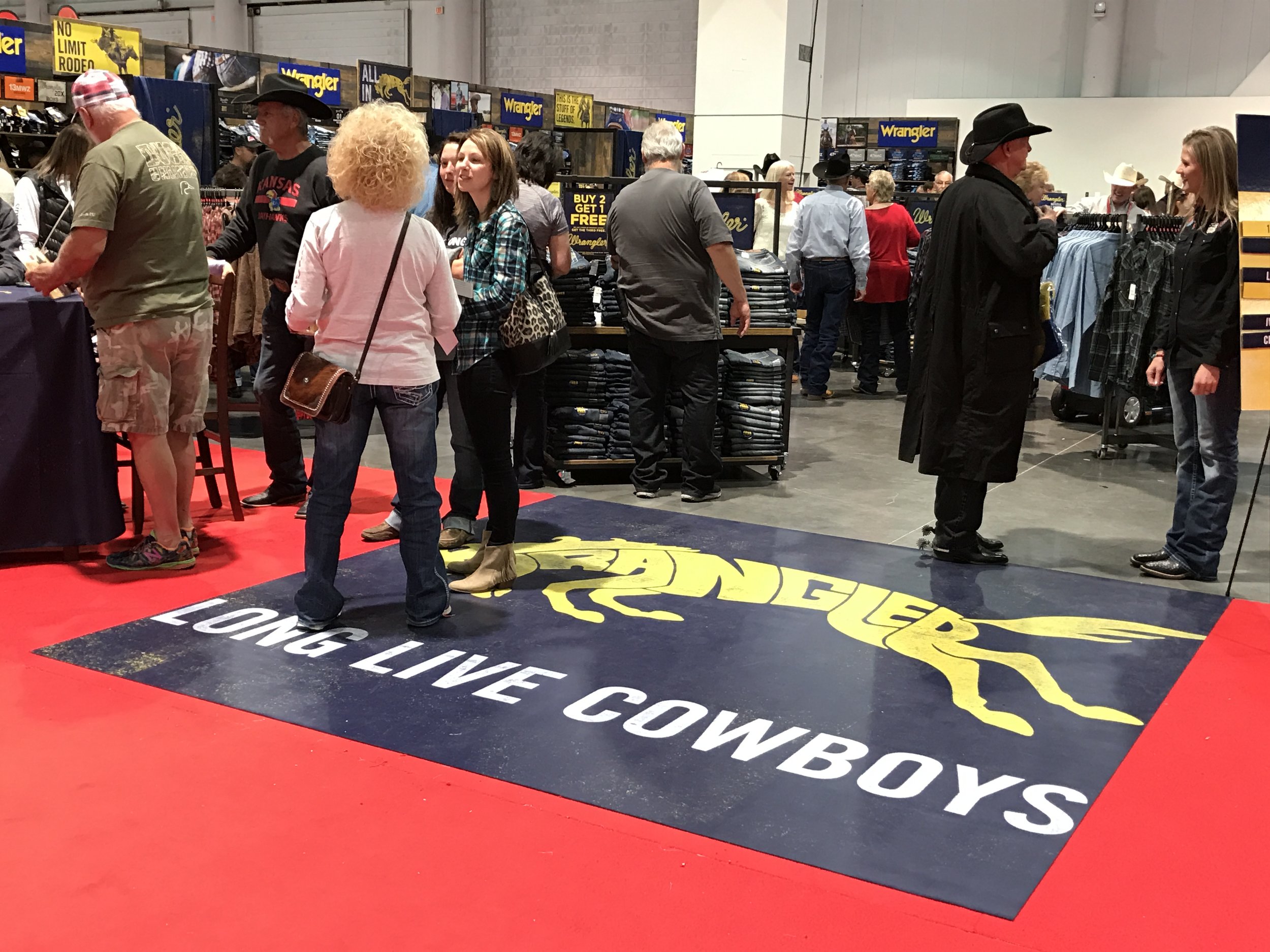 Susan said it perfectly when she explained our role in an innovative partnership. "Our goal is not to be all things to everyone, but to find the clients that truly appreciate the partnership we provide." That mantra is what makes our clients want to team up with us on their printing projects.
When asked why she loves print, Susan said, "Being able to bring value to my clients is the reason I love my job and why I love working at Custom Color." Kudos from Kansas City, Susan, this was a project exuding with value for our clients.
Want to hear more about Susan's project? Connect with her on LinkedIn! If you're looking for a great printing partnership or need to wrangle a large format printing project, request a quote today.