Wallpaper – the word itself conjures up many thoughts of macramé and string art, Scandinavian teak and wood paneling, shag rugs and avocado green and harvest gold appliances. Nope, you're not in the 1970's, we're talking about high-class, high-impact custom printed wallpaper that you'll obsess over…in 2016 and beyond.
Wallpaper's still around?
It sure is and it's better than ever! In spring of 2009, Oprah declared that wallpaper is back, and coincidentally it has been a hot commodity ever since.
Improvement, great – but how far has it actually come?
Wallpaper has come a long way since the steaming and scraping phase. At Custom Color, our wallpaper is the best of both worlds thanks to our vinyl wallpaper substrate – vinyl wallpaper is a permanent graphic solution that is easily removable.
If you desire to remove the wallpaper for any reason, it comes off in a one-wipe strip. Gone are the horror stories of layer upon layer of wallpaper, this vinyl process means there won't be tears during installation or removal. Not only has the wallpaper substrate come a long way, so have wallpaper pastes. With all of the divisive issues in today's world, it's a progression that we can all be thankful for.
Custom wallpaper, you say?
Completely custom. Obviously this means that you design it – what's not so obvious is that you choose all of the specifics. You see, until a few years ago, there was a very small selection of options when it came to the type of wallpaper to use. Today, we readily have access to fifteen different types and textures of wallpaper. Incorporating suede or leather look-alike finishes is easy and affordable with wallpaper. Needing to add some flash? We've got the flash you need in gold, silver, black and copper. We're not kidding when we say the options are infinite.
What does wallpaper have to do with large format printing?
Glad you asked – at Custom Color, we print custom wallpaper for many of our clients. We make our client's wallpaper wishes come true with our HP and Vutek printers. These printers use Ultraviolet lightfast inks, which means no faded wallpaper. We even have white ink capability to make your print pop.
There is more than one use for wallpaper? I thought it was just for homes?
Traditionally speaking, wallpaper was used to cover and decorate the interior of people's homes. Today there are so many applications for this vinyl-based substrate that the options are literally endless. At Custom Color, we often use wallpaper to create affordable and long-lasting murals for schools, museums, office spaces, and yes, still residences. We even create mixed-material displays that include wallpaper as one of our mediums.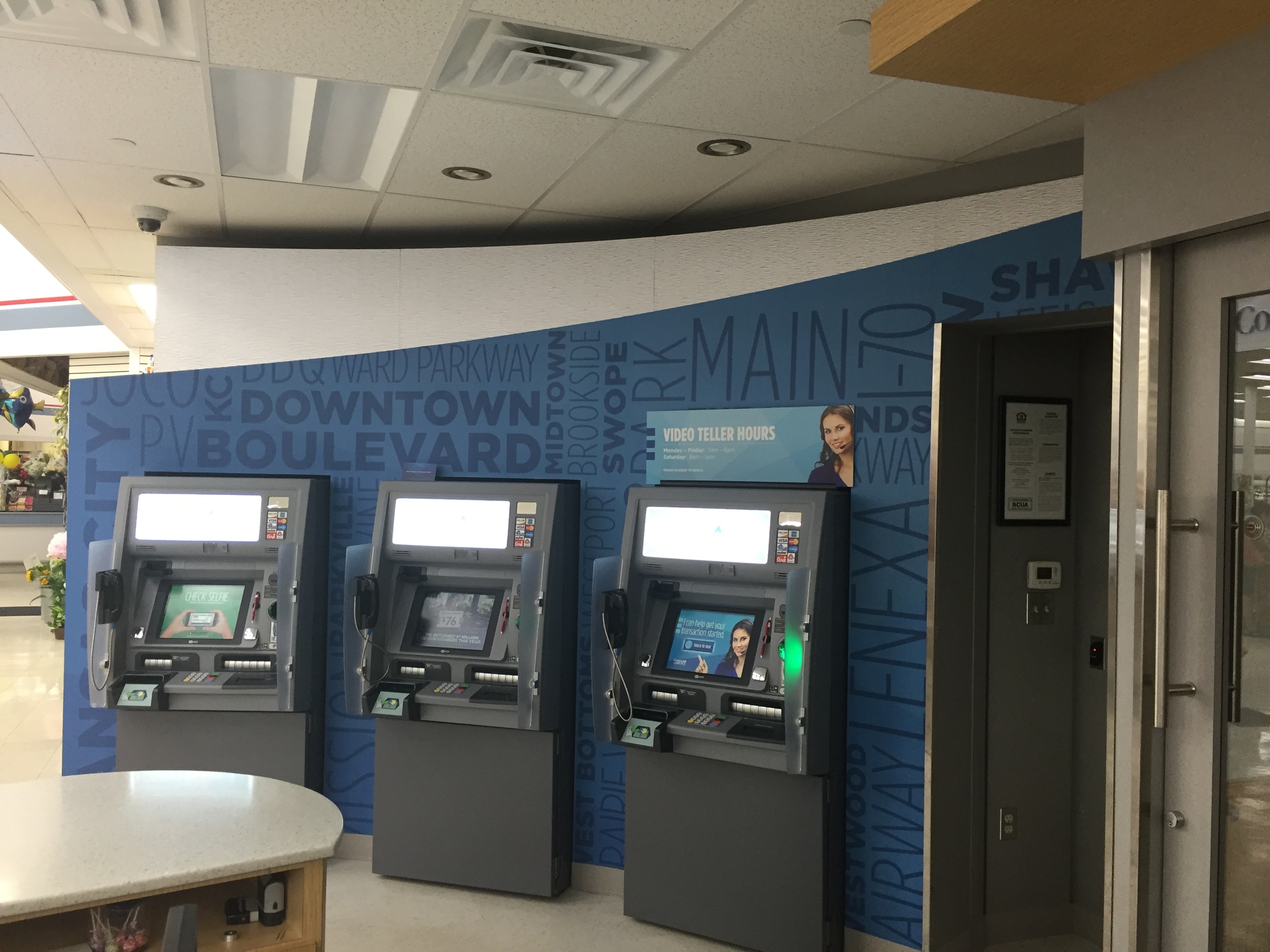 Isn't painting easier?
It certainly doesn't look as nice. Furthermore, wallpaper is a protective layer on sheetrock. The UV inks on our wallpaper are scratch-resistant and can be easily cleaned with soap and water – paint cannot say the same thing. Professional wallpaper installation may last upwards of 15 to 25 years with a look that you simply cannot achieve from paint.
You've convinced me that it's great, but what's the price tag look like?
Great news – wallpaper is so affordable! In recent years, wallpaper has been materialized in home interior and design magazines so much that the cost per square foot has drastically decreased. For that, we're thankful.
Here we've dispelled many of the myths that surround wallpaper. We promise - we're not trying to send you into a throwback of your Grandparent's flower-printed paper. It's our ultimate goal to help consumers understand that this once-overlooked substrate has been transformed into a modern and affordable material that works well for walls everywhere from restaurants to hotels and from museums to hospitals.
If you're intrigued and want to make wallpaper your way, shoot me a message.
Brett Saunders is the Vice President of Finance and Development at Custom Color Corp. Brett spends part of his days wondering how to combine his loves of product research and development, Haribo gummy bears, large format printing, and all things Disney. The rest of his time he oversees the company finances and productivity. Connect with him on LinkedIn.